PERSONAL MAKEUP COURSE
Personal makeup course is special for each person – considering wishes and makeup habits. You learn about the basic, daily and evening makeup.
Invited those with no experiences and those who use the same products in the same way for ages and want some changes in makeup routine. During the personal makeup course there is a lot of practical work and while practising your confidence in creating a good makeup will become stronger and stronger.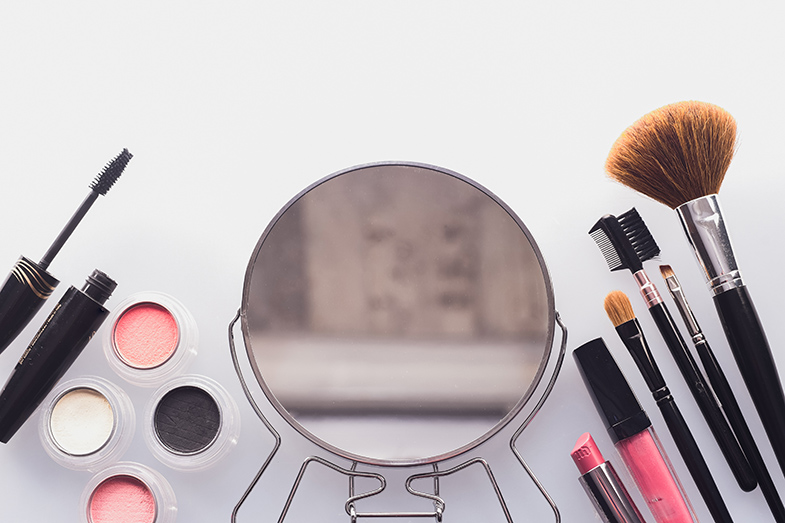 Individual makeup course takes place in Domžale or other desired location. (Foto: Andraž Gregorič)
PERSONAL MAKEUP COURSE WITH URŠKA GROŠELJ
First all makeup products you use will be checked together. If you have none so far I will introduce mine and you will do your makeup using them. Makeup on half of your face will be done by me and you will follow the instructions and do the other half by yourself. I will help and do the corrections.
On personal makeup course you will learn about:
skin care for fresh and long lasting makeup
concealer: where and how
foundation: which one (mineral powder, coloured cream, liquid foundation, cream powder, dry powder) and how to use it
contouring
correct use of the blush
shaping of the eyebrows
shading and highlighting of the eyes
tricks for long lasting lipstick
from daily makeup to the evening makeup
consulting about buying basic makeup products
what are your makeup colours
As a present you get a small handbook about how to apply makeup.
Price for individual makeup course is 120 eur.
It lasts for 3 hours.
Location: Domžale, Slovenia
I can also come to your home or any other desired location.
Are you already familiar with the basic makeup knowledge and you want to upgrade it? Maybe you want to learn more techniques of eye shading or how to use eyeliner and put on false eyelashes? We can design special program of the course together just for you. So we can focus on the area you are particularly interested in.
Are you also interested in consulting at buying makeup products?
If you decide for personal makeup course and hire me to be your personal makeup shopper, you will get a discount.