MAKEUP GIFT CERTIFICATES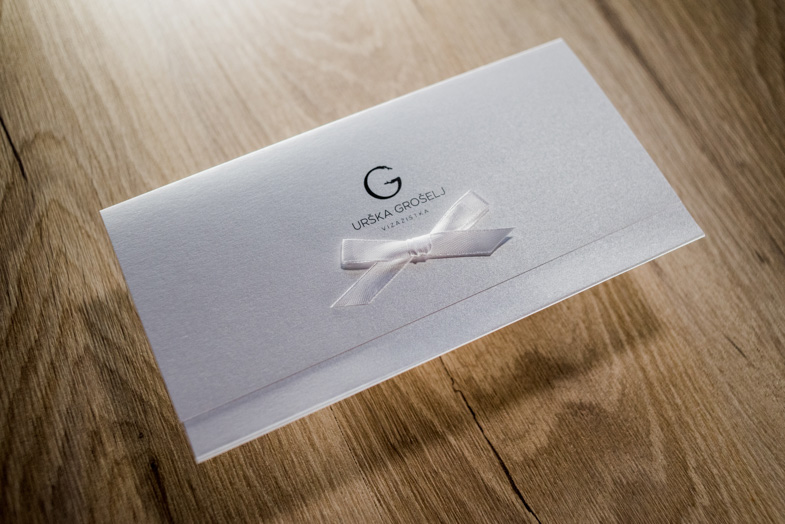 Gift certificates for makeup. (Photo: Andraž Gregorič)
Make your dearest happy with the makeup gift certificate for special occasion makeup, daily business makeup, wedding makeup, personal makeup course or consulting at buying makeup products.
To buy the makeup gift certificate contact me at info@urskagroselj.com.
MAKEUP GIFT CERTIFICATE – PRICE LIST
---
MAKEUP FOR SPECIAL OCCASIONS
Perfectly arranged to make up for a special occasion (wedding guests, prom, celebration, performance). The gift certificate covers evening makeup in the airbrush technique.
Price: 50 eur
Have a look at Makeup for special occasions.
---
DAILY MAKEUP
The best look for business or other special daily events with discreet makeup.
Price: 40 eur
Have a look at Makeup for special occasions.
---
WEDDING MAKEUP
Wedding makeup is unique for every bride. It depends on her personal style, makeup habits, and wishes.
Price: 80 eur
Have a look at Wedding makeup.
---
PERSONAL MAKEUP COURSE
Personal makeup course is created individually for each participant – depends on her wishes, expectations, and makeup habits. Learn about the basics in makeup, how to do the daily makeup, and how to upgrade it into the evening one.
It lasts for 3 hours
Price: 120 eur
Have a look at Personal makeup course.
---
PERSONAL MAKEUP SHOPPER
Going together into a beauty store, testing the products of different makeup brands. Buying basic products depending on skin type, makeup wishes, habits and the amount of money to be spent on it.
It lasts for 2 hours.
Price: 90 eur
Have a look at the Personal makeup shopper.