GROUP MAKEUP WORKSHOP
Attending the group makeup workshop you get the basic knowledge of the makeup process to create fresh and natural look and you learn how to emphasize your advantages. You will learn what to do when you are in a hurry and how to make your face glow in few minutes. There will be a lot of practical work.
The groups are small and we agree about the date together. Invite your friend or two and we will spend morning or afternoon together, enjoying our gathering in a company of makeup products. No foreknowledge is needed.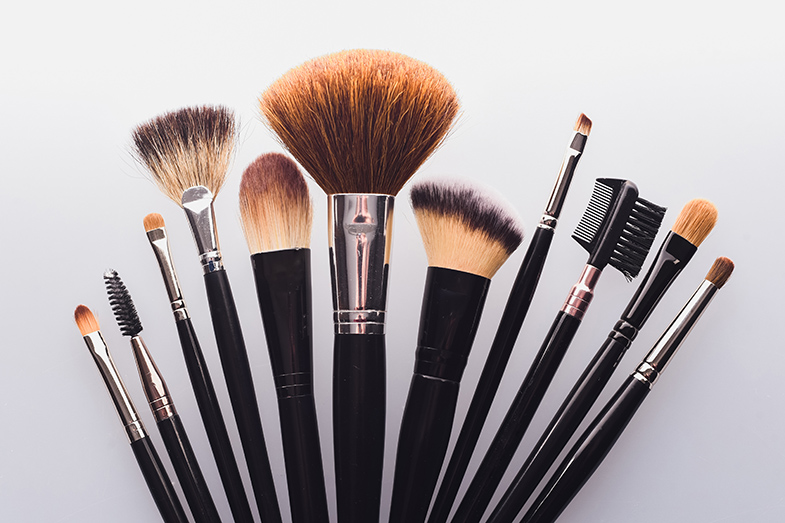 The group makeup course is held in Domžale or other desired location. (Foto: Andraž Gregorič)
GROUP MAKEUP WORKSHOP WITH URŠKA GROŠELJ
We will talk about basic skin care and the most important steps to create fresh and long lasting makeup. Then all your makeup products will be checked and discussed. If you have none so far I will give you mine and you will do your makeup using them. You will practise on yourself following my instructions. I will help and do the corrections.
On group makeup workshop you will learn about:
skin care
concealer and foundation: which one and how to use it
contouring
correct use of the blush
eyebrows shaping
basic shading and highlighting of the eyes
how to use lipstick
how to do a makeup in 10 minutes
tricks for long lasting makeup
consulting about buying basic makeup products
As a present you get a small handbook about how to apply makeup.
The group workshop is organized for 3 – 4 participants.
Price for the group makeup workshop is 50 eur/ per person.
Duration: It lasts for 3 hours.
Location: Domžale, Slovenia
I can also come to your home or any other desired location.
Are you a bigger group and want to have the group makeup workshop on your pre wedding party? Tell me your wishes and expectations. Bigger groups get a discount.
Would you prefer to attend a personal makeup course?